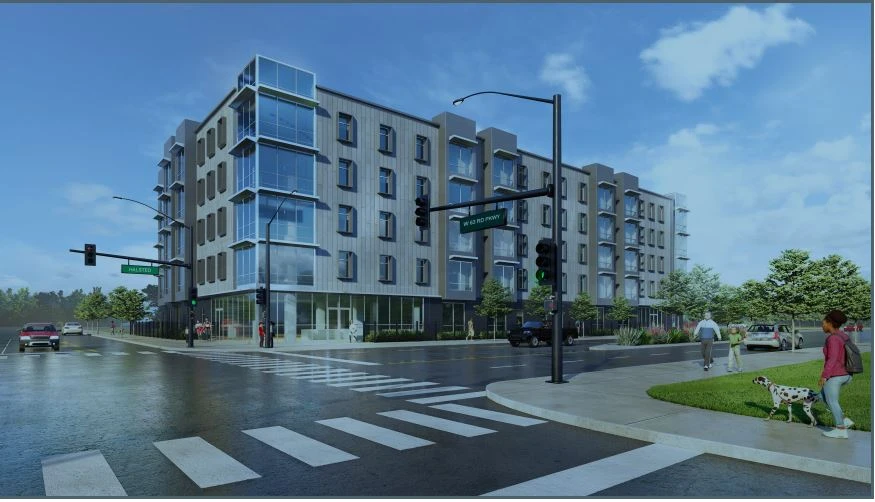 The project site is three parcels between 59th and 63rd Streets and Halsted in the Englewood neighborhood of Chicago. The first phase will include 56 one and two-bedroom units and will also include project-based vouchers. While the goal is for all 40 of the affordable units to have project-based vouchers only 25% of the affordable units are eligible. 16 of the 56 units will be set aside as market rate units.
Although this is our first project in Chicago, KBK has developed relationships with local partners to assist with project management and expediting any City-relations matters.
The schedule on this project was delayed due to site control issues that have since been resolved. We are scheduled to have our Zoning Intake Meeting, on December 3, 2020. Once completed, our project will then be presented to the City of Chicago's Department of Planning (DPD) Design Review. 
Chicago's Community Development Commission endorsed the terms of the property sale May 11. Next, the Chicago Plan Commission is due to review a zoning change to accommodate the project. Both approvals are needed before the matter gets to the City Council.